Course Full Title: WJEC Eduqas GCE A Level in Music
Exam Board: Eduqas
Specification Code: 601/8146/1 A level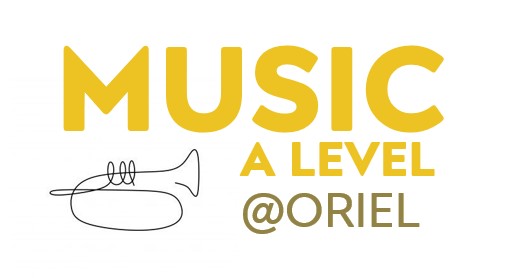 Why Study A Level Music?
Studying Music for an A Level is all about further sharpening your established musical skills through performing, composing and analysis (appraising). You will engage in both popular and classical music in a course designed to offer contrast, breadth and depth.
What will I study over the two years?
The Eduqas provision is designed to allow learners to pursue their own musical interests. While developing skills in performing, composing and appraising you will have the flexibility to specialise in either performing or composing. Option A for performers is marked 35% performing 25% composing while Option B for composers is marked 35% composing 25% performing.
Learners also have flexibility to choose which areas of study they pursue in the appraising section. While studying the area of study The Western Classical Tradition (The development of the Symphony) is compulsory, you are given a choice of one of Rock and Pop, Musical Theatre or Jazz and either of Into the Twentieth Century or Into the Twenty-first Century as further areas to study.
Over the two years, you will study with experienced music teachers that have professional musical experience to share. They will help you improve your performing, composing and analysis (appraising) skills in preparation for a rich lifetime of musical enjoyment and engagement.
What makes a good A Level Music student?
A good A level Music student will be highly engaged in making music as a performer or composer in and outside of school. Resilient, enthusiastic, and driven to improve your musical skills, you will be passionate about making music. To be successful in this course, immersing yourself in music, practicing your instrument and/or composing outside of classroom time are essential to achieve a high standard alongside the support and guidance of the teachers.
Where could Music take me?
This course is designed to prepare a student to study music at a university level (if that is desired) as well as giving the student the confidence and skills to continue to make music at a very high level facilitating future collaboration within the musical community.
Within and outside of the music industry there are countless job opportunities that are benefited by the experience of achieving an A level in music. Not only could you have a career in music as a performer or composer, but you will also receive a boost to your future employment prospects by having had this experience through improved creative skills as well as confidence and discipline gained.
What are the entrance requirements?
Having completed a GCSE Music is mandatory
Strong instrumental skills with a minimum of instrumental grade 4 achieved, or equivalent level of ability. (An instrumental grade 7 or above is recommended to be eligible to achieve the highest grades)
A minimum of 5 grades 4-9; including equivalents across at least 4 subjects
Maths and English grade 4 or above
If you have any questions about our A Level Music course, please chat with your Music teacher or email Mr van Galen mvangalen@oriel.w-sussex.sch.uk. We would be very happy to answer any questions you may have.