Course Full Title: RSL Level 3 Subsidiary Diploma for Music Practitioners (Performance and Technology)
Exam Board: RSL
Specification Code: MUSPRA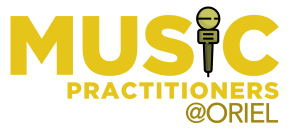 Why study Music?
Within music you will learn to nurture and develop your creativity by writing, performing and recording music. You will develop your performance and technology skills through good practice and working together to create professional musicianship.
What will I study over the two years?
We have two pathways in which you can take here at Oriel. We run a Music Technology course and a Music Performance Course. In both courses, you will learn about the music industry and how to utilise this to your advantage as a musician. You will also be conducting a freelance project to assist you with projects that you are creating outside of school in preparation for you to enter the music industry with a well-structured portfolio.
As a performer, you will be developing your instrumental skills through good practice and structured rehearsals with the support and guidance of experienced music teachers.
Music Technology students will be developing upon your recording and sequencing skills enabling you to produce professional and effective compositions and recordings that you can implement into your portfolio with the support and guidance of experienced music teachers.
What makes a good Music student?
A good music student will be resilient and enthusiastic, you will have the drive to want to progress and develop your instrumental skills and your technology skills. Music requires work outside of lesson time, practice and research in order for you to achieve a high standard of musical development with the support and guidance from your teachers.
Where could Music take me?
Within the music industry there are many different job opportunities that are not just performing and producing. You will learn about publishing, how to achieve a Freelance career, Music management skills and production skills.
What are the entrance requirements?
You must have the drive to want to learn about music production skills, if you are a performer it is best to have had previous instrumental lessons or be self-regulated in wanting to learn or improve your current musical skills
5 or more grades 4-9; including equivalents across at least 4 subjects
Maths and English Language Grade 4 or above
Average GCSE GRADE of at least 3.5 (average of ALL GCSE full courses taken)
If you have any questions about our Music Practitioners course please chat with your Music teacher or email Mr van Galen mvangalen@oriel.w-sussex.sch.uk we would be very happy to answer any questions