Course Full Title: A Level Design Engineering
Exam Board: OCR
Specification Code: H404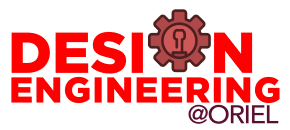 Why study Design Engineering?
If you are interested in electronic and mechanical products and systems and you think you would like to go into a career related to design engineering this is the course for you. As well as learning the theory of the subject you will be able to complete a range of practical tasks in our well-equipped workshops using tools and machines which you have never been able to use before.
What will I study over the two years?
Design Engineering is focused towards engineered and electronic products and systems. You will learn how to analyse these in respect of function, operation, components and materials. We will look at their application and uses in engineered products/systems in industry and you will apply this knowledge to your own practical work in the school workshops. Half of your assessment will come from a practical project where you create an engineered product or system of your own design.
What makes a good Design Engineering student?
A good student will need a good level of Maths and Physics knowledge as these are closely linked with Design Engineering. You will need to be interested in how products work and capable of learning how to use tools and machines to design, make and test your own products.
Where could Design Engineering take me?
You could go onto study Engineering at University which could then lead you into a career designing anything from cars to boats to planes to robots and literally anything in between.
What are the entrance requirements?
5 or more grades 5-9; including equivalents across at least 5 subjects
Science and Maths Grade 5 and English Language Grade 4 or above
Average GCSE GRADE of at least 4.0 (average of ALL GCSE full courses taken)
If you have any questions about our Design Engineering A Level please email Mr Maynard cmaynard@oriel.w-sussex.sch.uk, who would be very happy to answer any questions.