Course Full Title: BTEC National extended certificate in Human Biology
Exam Board: Edexcel
Specification Code: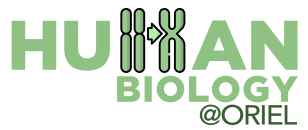 Why study BTEC Human Biology?
If you are interested in working in the Health sector but would prefer to take a more vocational course this might be the one for you. This course offers students the chance to further their studies of science that takes a different approach from the traditional A Level route. The BTEC Extended Certificate in Applied Human Biology uses a combination of assessment styles to give students confidence that they can apply their knowledge to succeed in the workplace and have the study skills to continue learning on higher education courses and throughout their career.
What will I study over the two years?
Units studied will include:
Unit 1 (externally assessed exam) – Principles of Applied Human Biology- including fundamental development and function, immune response, genetics and health
Unit 2 (internally assessed) – Practical Microbiology and Infectious Diseases – including in depth study of microorganisms and infectious disease
Unit 3 (externally assessed task) – Human Biology and Health Issues – contemporary health issues such as infection, vaccination, substance misuse
Unit 4 (internally assessed) – Applied Human Anatomy and Physiology
What makes a good BTEC Human Biology student?
Successful students on this course; have a genuine interest in scientific ideas, are interested in the application of science and enjoy a variety of different coursework/learning types, are keen to participate in practical work and develop their practical skills.
Students should enjoy practical work, be good at problem solving and enjoy working with numbers. As this qualification involves a significant amount of portfolio work, students will need to meet regular deadlines throughout the year.
Where could BTEC Human Biology take me?
This BTEC Extended Certificate is equivalent to one A Level in any of the separate Science subjects and can therefore be used in the same way – to apply to University or further training and employment. The course specifically supports progression onto courses such as, Paramedical Science, Physiotherapy, Sports Therapy, Nursing, Midwifery, Biomedical Science and Social and Sports Science. BTEC Human Biology
What are the entrance requirements?
2 x Grade 4 or above in Science
5 or more grades 4-9; including equivalents across at least 4 subjects
Maths and English Language Grade 4 or above
Average GCSE GRADE of at least 3.5 (average of ALL GCSE full courses taken)
If you have any questions about our Science A level courses please chat with your Science teacher or email Miss Pooley vpooley@oriel.w-sussex.sch.uk We would be very happy to answer any questions.